About
Caro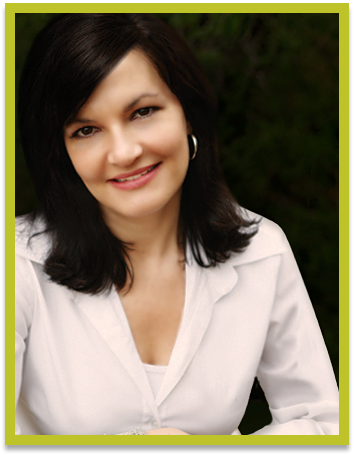 line Friday is a novelist, award winning screenwriter, illustrator, and monthly columnist. Her first novel, Magnolia Hill, is a Southern fiction romance based on a screenplay she wrote, which placed in the quarterfinals of the 2006 Slamdance Screenwriting Competition.  Her second novel, Where Love Runs Free, is an inspirational romance set in the South Carolina Upcountry in the 1890s, and is the first in a three-book series.  Her most recent novel, The Velvet Box, is a Southern fiction tale set in the 1920s about an eleven-year-old girl's quest to be free from the torment of her abusive uncle.
Caroline has also written and illustrated a Christian allegorical children's book entitled The Lost Princess, as well as several Bible studies.  In addition, she writes a monthly movie review for christianfictiononlinemagazine.com, entitled At the Movies.
Caroline has thirteen screenplays to her credit, several of which are currently in development with Hollywood producers.  Her adaptation of Revell Publishing's No Place for a Lady, by Maggie Brendan, is in pre-production for television.  She also has a family Christmas movie in development for theatrical distribution.
Her script, Angels on Earth, won second-runner up in the 2008 Kairos Screenwriting Competition for spiritually uplifting screenplays, sponsored by Dr. Ted Baehr's annual Movieguide Awards and the John Templeton Foundation.  Her Kairos win received media coverage from Movieguide, the Atlanta Journal-Constitution, the Marietta Daily Journal and the Christian Index, as well as Atlanta Live on WATC TV 57 in Norcross, Georgia.
In addition to her Kairos award, Caroline has received the following awards for screenwriting:  Finalist in the 2008 Kairos, Semifinalist in the 2007 Slamdance Horror, 2006 PAGE International, 2006 Scriptapalooza, and 2006 American Screenwriting Competitions; Quarter-finalist in the 2006 Slamdance Screenwriting Competition; and Second Rounder-Screenwriting in the 2006 Austin Film Festival.
Caroline is also a co-founder, General Counsel, and Executive Vice President of Sixth Day Media, LLC, a film finance and production company headquartered in the Atlanta area.  Before that, she worked as Legal Counsel for Technology Solutions Company, a computer consulting company formerly traded on NASDAQ, and as a corporate and securities lawyer for Freeborn & Peters, a law firm headquartered in Chicago.
Her educational background includes a Business Administration degree from the University of North Carolina at Chapel Hill, as well as a Juris Doctor in Law (JD) and a Masters in Business Administration (MBA) from Wake Forest University.  She has also taken extensive screenwriting classes at Birkbeck College, University of London, and Image Film and Video in Atlanta. Professional affiliations include Women In Film, American Christian Fiction Writers Association, the American Bar Association and the Illinois State Bar Association.
Caroline is also the co-founder of a local writers' group, Kingdom Principles Writers, and is a Stephen Minister, Bible study teacher, and mentor.  She has lived in North Carolina, Chicago, and London, but now resides in Marietta, Georgia, with her husband and three children.